Discover more from PulmCCM
Life, death and the ICU
Over 39,000 subscribers
More children to be considered for adult lung transplants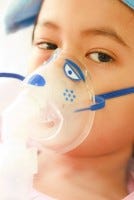 More Children Under 12 to Be Considered for Adult Lung Transplants
The Organ Procurement and Transplantation Network (OPTN), which is responsible for the life-and-death policies for allocation of lung transplants and other organs, announced it will allow children needing lung transplants to file expedited appeals to be listed for adult lungs.
Children under 12 with end-stage lung disease (most of whom have cystic fibrosis) have generally been excluded from the pool of available adult lungs, for several reasons: lung transplant outcomes for children with cystic fibrosis have not as good as for other adult lung diseases; outcomes with medical management of CF have continually improved, and adult lungs don't fit well in children's chests, requiring technically more difficult surgeries with potential complications.
The result has been longer waiting times and higher mortality for children with end stage lung disease awaiting lung transplants from the much smaller pool of deceased child organ donors. That may soon change, in the wake of a dramatic political dustup that briefly pushed lung transplant allocation policy into the news cycle and the court of public opinion.
The parents of Sarah Murnaghan, a then-10-year-old girl with cystic fibrosis awaiting a lung transplant recently appealed through her physicians to OPTN for an exception to the adult-lung exclusion policy. OPTN said no, so the parents went to the media and politicians, finally persuading a federal judge to order (through a temporary injuction) that Sarah be listed on the adult lung transplant list. While both sides were lawyering up, two lungs became available from adult donors and were transplanted into Sarah. She is alive but has had serious complications (like many recent lung transplant recipients), including pneumonia and a tracheostomy. Sarah turned 11 on August 7, 2013.
In response to objections that children are unfairly disadvantaged, the OPTN will review its lung-allocation policy during the next year and allow expedited appeals to an expert lung-allocation board in the interim. Candidates approved during this period will gain access to the full pool of lungs on the basis of the LAS and geographic location, while maintaining their pediatric priority.
Presumably all affected children's parents will file expedited appeals, and some will get listed for adult lungs, so this represents a shift in OPTN's stance regarding allocation of lung transplants in the U.S. Whether it will result in a permanent change in lung allocation policy, allowing all children to be considered for listing for adult lung transplants, will likely be decided over the next year.
Keren Ladin and Douglas W. Hanto argue in a New England Journal editorial this change is overdue, because the bias against children needing lung transplants has been misplaced and unfair:
To prevent unequal treatment, absent better data, we believe the OPTN should expand its policy to automatically assign an LAS to pediatric candidates and put those meeting the size and LAS criteria for adult and adolescent organs on the waiting list. Lung transplants should be allocated on the basis of the LAS and size match, with consideration of lobar resection for small recipients of adult lungs. Children should retain preference for lungs from pediatric donors.
There are only 11 children in the U.S. younger than 12 awaiting lung transplants, so any policy change is considered unlikely to significantly reduce adults' access to lung transplants overall.
Keren Ladin, Ph.D., and Douglas W. Hanto, M.D., Ph.D.. Rationing Lung Transplants — Procedural Fairness in Allocation and Appeals. N Engl J Med 2013; 369:599-601.