Discover more from PulmCCM
Life, death and the ICU
Over 39,000 subscribers
FDA approves Breo Ellipta, a new once-daily COPD inhaler treatment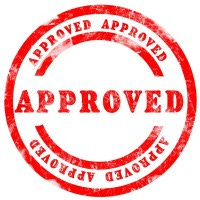 FDA Approves Breo Ellipta, Once-Daily LABA/ICS for COPD
The FDA approved the new drug Breo Ellipta as a once-daily inhaled therapy for chronic obstructive pulmonary disease (COPD). Breo Ellipta includes the corticosteroid fluticasone, and vilanterol -- a once-daily long acting beta agonist -- in a combination dry powder inhaler. This was the FDA's first approval of the LABA vilanterol.
Breo Ellipta is GSK/Theravance's entry into the market of once-daily LABAs for COPD. Indacaterol was the first once-daily long-acting beta agonist, approved by FDA in 2011.
Breo Ellipta's approval was based on trials enrolling 7,700 patients, mostly with moderate or severe COPD. Breo Ellipta improved FEV1 by 173 mL and 209 mL compared to placebo in small trials enrolling 410 patients total. In other trials, the combination fluticasone/vilanterol product reduced moderate severe exacerbations by about 20%. Its ~35% reduction in severe exacerbations was not statistically significant.
The once-daily dosing of Breo Ellipta is predicted to improve patient adherence, although this wasn't tested in any of the trials.
The FDA's advisory committee had no problem recommending approval of Breo Ellipta last month, voting 9-4 for it, unconcerned by what seemed to be a low risk of pneumonia and bone fracture (known risks of inhaled corticosteroids). Like other LABA-containing drugs, Breo Ellipta will carry a black box warning regarding its use for asthma (for which it is not approved yet).
GSK and Theravance expect to have Breo Ellipta on sale in mid-late 2013. Approval in Europe and Japan should come soon, if things go GSK's way. Pricing has not been announced. Advair, a similar drug with broader indications including asthma, brought $7 billion in revenues for GSK in 2009 alone. Analysts predict Breo Ellipta will bring in $337 million next year.
GSK and Theravance have also submitted for FDA's review another combination product called Anoro that includes a once-daily muscarinic antagonist (like Spiriva) and a once-daily long acting beta agonist. FDA is expected to respond before the end of the year.