Discover more from PulmCCM
Life, death and the ICU
Over 39,000 subscribers
FDA approves ceftolozane/tazobactam (Zerbaxa); 4th new antibiotic in 2014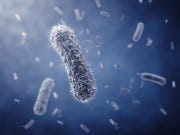 The U.S. FDA continued its flurry of new antibiotic approvals to close out 2014, giving the nod to ceftolozane with tazobactam. The drug will be marketed as Zerbaxa by the pharmaceutical company Cubist. Ceftolozane is a novel cephalosporin, combined with the existing β-lactamase inhibitor tazobactam in the new product. Zerbaxa has broad activity against gram-negative bacteria, including Enterobacter cloacae, Escherichia coli, Klebsiella oxytoca, Klebsiella pneumoniae, Proteus mirabilis, and Pseudomonas aeruginosa, as well as against gram positives including Bacteroides fragilis, Streptococcus anginosus, Streptococcus constellatus, and Streptococcus salivarius. Notably, cefotolozane/tazobactam demonstrated efficacy against some multi-drug resistant gram negative bacteria, including some isolates of extended spectrum beta-lactamase (ESBL)-producing E. coli and K. pneumoniae, and some resistant Pseudomonas species. Zerbaxa did not demonstrate activity against the latest, most deadly and feared of the "superbugs," carbapenemase-resistant Enterobacteriaceae like Klebsiella. It also does not cover methicillin-resistant Staphylococcus aureus (MRSA) -- although the Cubist rep will tell you they've got another drug, Sivextro (also FDA-approved this year) that does that. Ceftolozane/tazobactam will initially have indications for complicated intra-abdominal infections and complicated urinary tract infections. Trials testing Zerbaxa for ventilator-associated pneumonia are in process. Zerbaxa's approval was the 4th antibiotic approved by the FDA in 2014, after a long dry spell during which many pharmaceutical companies had largely abandoned the antibiotics market. The Infectious Diseases Society of America (IDSA) voiced its happiness at Zerbaxa's approval in a press release, saying:
The FDA approval of ceftolozane/tazobactam (Zerbaxa) signifies several significant milestones in the battle against antibiotic-resistant superbugs. IDSA applauds Cubist and other public and private industry enterprises dedicated to helping combat the rise of antibiotic-resistant bacteria ... for their efforts to mitigate the sharp decline in the development of new antibiotics.
Other antibiotics approved in 2014 include three new agents with activity against methicillin-resistant Staphylococcus aureus (MRSA), indicated for acute skin and soft tissue infections in adults:
Tedizolid (Sivextro), available oral or IV, and active against Gram-positive bacteria including Staphylococcus aureus (including methicillin-resistant [MRSA] and methicillin-susceptible [MSSA] isolates), Streptococcus pyogenes, Streptococcus agalactiae, Streptococcus anginosus Group (including Streptococcus inosus, Streptococcus intermedius, and Streptococcus constellatus), and Enterococcus faecalis.

Dalbavancin (Dalvance), indicated for a similar antimicrobial spectrum as tedizolid, minus E. faecalis. Dalvance is available through the IV route only, but has the advantage of requiring only two 30-minute infusions one week apart.

Oritavancin (Orbactiv), with a similar antimicrobial spectrum as Sivextro, but given as a single IV dose to replace a 7-day course of vancomycin.
In 2010, the FDA also approved ceftaroline (Teflaro), a novel cephalosporin indicated for community-acquired pneumonia due to Streptococcus pneumoniae (including cases with concurrent bacteremia), Staphylococcus aureus (methicillin-susceptible isolates only), Haemophilus influenzae, Klebsiella pneumoniae, Klebsiella oxytoca, and Escherichia coli. Read the package inserts for full prescribing information, including risk of adverse events, before prescribing any drug. All these approvals have been big wins for IDSA's policymaking activities. In 2010, the society's 10 x '20 Initiative called for the development of 10 new antibiotics by 2020. Ceftolozane/tazobactam is the first of the new approved 10 x '20 antibiotics to cover resistant Gram-negative bacteria. In 2012, IDSA's lobbying efforts helped pass the Generating Antibiotic Incentives Now (GAIN) Act, which provided a new fast track to approval (and 5 years' additional patent protection to boost drug companies' profit motive) for new antibiotics that treat serious or deadly infections. Next up on IDSA's agenda: supporting passage of the Antibiotic Development to Advance Patient Treatment (ADAPT) Act and the Promise for Antibiotics and Therapeutics for Health (PATH) Act, "both of which will work to reduce regulatory barriers to the development of new antibiotics," according to IDSA.