Discover more from PulmCCM
Life, death and the ICU
Over 39,000 subscribers
FDA warns against use of Hetastarch in ICU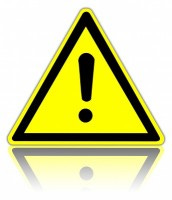 U.S. FDA Advises Against Hetastarch Use in ICU
European Agency Recommends Ban
It was probably only a matter of time. In the wake of large randomized trials suggesting hydroxyethyl starches (HES or hetastarch) cause kidney injury and death in critically ill patients from sepsis and other causes, and the European Medicines Agency formally suggesting this month that hetastarches be banned, the U.S. FDA is stepping in with its own recommendation against the use of hetastarches in critically ill patients and those with any degree of kidney injury (acute or chronic). A Boxed Warning to this effect ("black box warning") is coming soon to hetastarches' product labeling. FDA also advised against the use of hetastarches in patients undergoing open heart surgery with cardiopulmonary bypass, because of an increased rate of serious bleeding noted in a meta-analysis of randomized trials. Hetastarches are colloid solutions that have been used as intravascular volume expanders for patients with hypotension from hypovolemia (such as from intraoperative blood loss and military trauma) and other causes (such as septic shock). From the U.S. FDA: "RECOMMENDATION: Patients should be aware of the risks associated with the use of HES solutions and discuss these risks with their healthcare provider (refer to the FDA Safety Communication for detailed recommendations for patients). Recommendations for Health Professionals include the following:
Do not use HES solutions in critically ill adult patients including those with sepsis, and those admitted to the ICU.

Avoid use in patients with pre-existing renal dysfunction.

Discontinue use of HES at the first sign of renal injury.

Need for renal replacement therapy has been reported up to 90 days after HES administration. Continue to monitor renal function for at least 90 days in all patients.

Avoid use in patients undergoing open heart surgery in association with cardiopulmonary bypass due to excess bleeding.

Discontinue use of HES at the first sign of coagulopathy."
  Hydroxyethyl Starch Solutions: FDA Safety Communication - Boxed Warning on Increased Mortality and Severe Renal Injury and Risk of Bleeding -- FDA website.