Discover more from PulmCCM
Life, death and the ICU
Over 39,000 subscribers
Got sleep apnea? Climbing Everest? Pack your Diamox (RCT)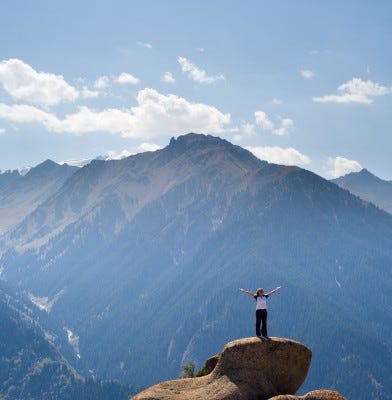 Acetazolamide Improved Obstructive Sleep Apnea at High Altitudes
Obstructive sleep apnea (OSA) is common, and so is travel to the mountains for work and play, therefore encounters with patients with OSA who travel to mountain destinations is not infrequent.  We all learn early in training that altitude affects oxygenation, and patients with OSA who live at low-altitude and travel to high-altitude have previously been shown to experience significant hypoxemia and worsening sleep-related disordered breathing. Acetazolamide has been shown to increase oxygen saturation and improved sleep apnea in otherwise untreated OSA patients at altitude.
What They Did
Because acetazolamide and CPAP have not been studied together, here Latshange and colleagues evaluated the addition of acetazolamide to auto-adjusted CPAP versus auto-adjusted CPAP alone in OSA to see if the sum of the whole is equal to or better than the sum of the parts. This was a double-blinded, randomized, placebo-controlled crossover trial in which patients were evaluated at low, moderate and high-altitude. All patients included lived at altitude below 800 meters and had OSA previously diagnosed, controlled, and confirmed during a withdrawal night (not wearing CPAP) during the study. Primary outcomes were nocturnal oxygen saturation and the apnea hypopnea index (AHI).  A variety of secondary outcomes were also examined.
What They Found
The addition of acetazolamide increased oxygen saturation and decreased AHI compared with placebo at both 1630 m (1%, 3.2/h) and 2590 m (2%, 9.2/h) and was confirmed by multivariable, random effects, generalized least-square regression analysis.
Central apneas and obstructive apneas (at 2590 m) were reduced with acetazolamide.
Sleep efficiency and the amount of deep sleep were increased with acetazolamide.
The effects of acetazolamide increased as altitude increased and at the highest altitude, acetazolamide was associated with reductions in blood pressure and weight and a slight increase in spirometric volumes.
The beneficial reduction in AHI by acetazolamide at the highest altitude correlated with residual AHI on CPAP at low altitudes.
30% of patients reported mild adverse effects with the high dose of acetazolamide 750 mg per day but no patients stopped the treatment because of serious adverse effects
The study largely consisted of middle-aged men with moderate obesity and stable comorbidities, so its generalization to other groups is questionable.
What It Means
For this small, relatively homogenous group of patients with mild to moderate obstructive sleep apnea using auto-titrating CPAP, the addition of acetazolamide therapy when traveling to high-altitude was well tolerated overall and seemed to improve nocturnal oxygen saturation (slightly) and control of sleep apnea and decrease insomnia.  However, additional studies are needed before we can further generalize this data to other patients with OSA on different types of positive airway pressure support and additional work with also help determine the optimal dose of acetazolamide, as quite a high dose was used in this study.

Clinical Takeaway:  Patients with obstructive sleep apnea need to continue CPAP use when traveling, especially to high altitudes. For some, the addition of acetazolamide may modestly improve oxygen saturations and control of sleep apnea at high altitude.  Further work with a more heterogenous population is needed before any sort of general recommendation can be made. Latshang TD et al. Effect of acetazolamide and autoCPAP therapy on breathing disturbances among patients with obstructive sleep apnea syndrome who travel to altitude: a randomized controlled trial. JAMA 2012;308(22):2390-98.