Discover more from PulmCCM
Life, death and the ICU
Over 39,000 subscribers
Linezolid (Zyvox) good for MDR, XDR tuberculosis (RCT)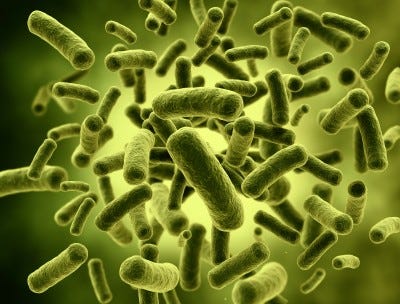 Linezolid (Zyvox) for XDR-TB: New Hope, New Caution
Approved by the FDA in 2000 for drug-resistant gram positive bacterial infections, linezolid (Zyvox, Pfizer) has in clinical practice been mainly used for skin infections and the occasional pneumonia due to methicillin-resistant Staph aureus (MRSA).
Now linezolid looks to be effective as an adjunct therapy for multi-drug resistant and extensively drug resistant tuberculosis (MDR-TB and XDR-TB), although its side effect profile will likely preclude it from entering wide use as part of first-line therapy for "ordinary" tuberculosis.
Myungsun Lee, Jongseok Lee, Clifton E. Barry, III et al enrolled 41 HIV-negative people with TB in South Korea who had had no clinical response to any drug for at least 6 months of treatment. Most had true XDR-TB with documented resistance to an average of 11 drugs including isoniazid, rifampin, kanamycin, ofloxacin, and moxifloxacin.
What They Did
Authors randomized patients to start taking linezolid (Zyvox dosage: 600 mg b.i.d.) on day 1, or after 2 months (to try to minimize confounding by some other event that may have been present on day 1). Linezolid was given as directly observed therapy (DOT). Other tuberculosis medications were continued.
What They Found
At 4 months, 15 of the 19 patients (79%) who started Zyvox on day 1 and 7 of the 20 (35%) who started on day 60 had negative sputum cultures for tuberculosis (P=0.001). Of all patients, 87% had a negative sputum culture within the first 6 months of after starting linezolid.
However, 82% had adverse events that were considered clinically significant and potentially related to Zyvox; 3 patients discontinued therapy for these likely linezolid side effects, which included:
Optic neuropathy in 7 patients

Peripheral neuropathy in 21 patients

Rhabdomyolysis in 1 patient
Four patients' tuberculosis strains acquired resistance to linezolid.
What It Means
Linezolid produced an fairly astounding rate of culture conversion -- near 90% -- in these patients with multidrug resistant and extended drug resistant tuberculosis who had failed 6 months of treatment with multiple agents. However, adverse events were frequent and serious, and while linezolid for multidrug resistant TB will almost certainly be used as a result of this trial, those taking Zyvox for tuberculosis for extended periods will require close monitoring.
Extended drug resistant tuberculosis (XDR-TB) is perceived as a serious national security risk to the U.S. -- just ask Andrew Speaker, the American from Atlanta who was quarantined against his will in 2007 for treatment after acquiring what was believed to be XDR-TB. After medical treatment was unsuccessful, Mr. Speaker finally underwent lung resection surgery at National Jewish, showing it was "only" multidrug resistant TB, according to WebMD.
Myungsun Lee et al. Linezolid for Treatment of Chronic Extensively Drug-Resistant Tuberculosis. NEJM 2012; 367:1508-1518.