Discover more from PulmCCM
Life, death and the ICU
Over 39,000 subscribers
New 2014 Pulmonary Hypertension guidelines released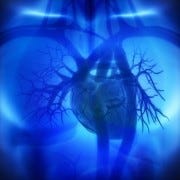 The American College of Chest Physicians (unaffiliated with PulmCCM) published its new consensus guidelines in August 2014 for the drug treatment of pulmonary arterial hypertension (PAH). They're free to view on the Chest website, and well worth a look. Remember that pulmonary arterial hypertension (PAH) is but one small subset ("Group 1") of the much larger universe of people with pulmonary hypertension (PH). Pulmonary arterial hypertension (PAH) includes the most serious and lethal forms of pulmonary hypertension, but is relatively uncommon. Group 1 pulmonary arterial hypertension includes idiopathic and genetic PAH (once called primary pulmonary hypertension), drug-induced (e.g., "fen-phen") PAH, as well as PAH due to HIV, connective tissue disease, liver disease, schistosomiasis, and pulmonary veno-occlusive disease. Group 1 PAH with symptoms (dyspnea with ordinary activity, or WHO functional class II) merits treatment directed at reducing pulmonary artery pressure and symptoms with advanced vasodilator drugs: phosphodiesterase 5 inhibitors (sildenafil, tadalafil, vardenafil), endothelin receptor antagonists (bosentan, macitentan, ambrisentan), soluble guanylatecyclase activator (riociguat), prostanoids (Flolan, iloprost, treprostinil),  or calcium channel blockers (in the few "vasoreactive" patients with IPAH).
Pulmonary Hypertension: Classification Confusion Leads to Overtreatment
However, pulmonary hypertension has for years been overtreated with PAH-specific vasodilator drugs, partly because the complex classification scheme leads many physicians to cognitively lump together group 1 PAH with the other 4 groups:
Group 2, pulmonary hypertension owing to left heart disease (probably including far more patients than all other forms of PH combined)

Group 3 PH, due to lung diseases (COPD, interstitial lung disease) and hypoxemia

Group 5 PH, due to multifactorial or uncertain factors, including sarcoidosis, sickle cell disease, chronic kidney disease and myeloproliferative disorders.
Of groups 2-5, only CTEPH (inoperable CTEPH or that persists or recurs after pulmonary thromboendarterectomy) still is a widely accepted indication for treatment with advanced vasodilator drugs (riociguat). Case series suggest certain patients with sarcoidosis (in group 5) may benefit from vasodilator treatment, and a few selected patients with mitral stenosis (group 2) have reportedly benefited from vasoactive drugs after valve replacement. But for the enormously larger categories of people with PH due to ordinary left heart disease (CHF) or lung disease (COPD, ILD, obesity-induced), advanced vasoactive therapies should be avoided generally, or used with extreme caution, because evidence suggests treatment can be more harmful than helpful. A few specifics from past studies: some patients with PH due to pulmonary fibrosis might benefit from sildenafil, but ambrisentan seemed harmful in IPF with PH, while patients with PH due to COPD or from sickle cell disease have been harmed by sildenafil treatment. The RELAX randomized trial showed that sildenafil does not help people with pulmonary hypertension due to CHF with preserved ejection fraction, and epoprostenol was harmful in severe systolic left-sided CHF; still, many cardiologists continue to prescribe sildenafil or other advanced PAH drugs to patients with group 2 PH. As evidence has slowly trickled in, there's been just enough uncertainty (and marketing) to fuel widespread off-label treatment of pulmonary hypertension in groups 2-3 by well-meaning physicians, with dubious results. Things got so out of hand that the Choosing Wisely brain trust put such off-label use of drugs for pulmonary hypertension on its top 5 "no-no's" for pulmonary medicine.
Pulmonary Arterial Hypertension Treatment Guidelines
The guidelines for the treatment of pulmonary hypertension are fairly consistent across continents and specialty societies. The following is a partial selection, not a complete list: Echocardiogram or right heart catheterization? Although an echocardiogram is an appropriate initial screening test, a definite diagnosis of pulmonary arterial hypertension (and initiation of advanced vasodilator treatment) requires a right heart catheterization. Whether, when, and how to use repeat right heart catheterization or echocardiography to assess progression and response to therapy (or walk distance, or labs like BNP) has not been well-established. Vasoreactivity testing: Although some patients with PAH other than idiopathic PAH may show vasoreactivity during a right heart catheterization, very few except those with IPAH will actually respond to calcium channel blockers long-term. Calcium channel blocker therapy should therefore be used very cautiously in patients with non-idiopathic forms of PAH. Also, vasoreactivity testing should not be performed in those with right heart failure or low cardiac output, as it can cause acute heart failure. General PAH treatment principles. The major societies' guidelines generally accord with each other and with common sense. They are almost all suggestions based in consensus, not strong evidence-backed recommendations:
First, be sure your patient actually has PAH, vs. another form of pulmonary hypertension (groups 2-5). Next, ensure a right heart catheterization been done.

Use oral agents for less-severe disease (WHO functional class II and most with class III).

Consider combination therapy with oral or inhaled agents with differing mechanisms for patients with persistent symptoms on monotherapy.

Reserve continuous intravenous or subcutaneous therapies (Flolan, Remodulin, Tyvaso) for severe (WHO functional class IV) or rapidly progressive WHO III disease despite treatment with oral/inhaled agents.
Also, expert consensus suggests most people with pulmonary arterial hypertension should:
Receive diuretics as appropriate to reduce the symptoms of right ventricular failure.

Receive oxygen, if hypoxemic.

Avoid pregnancy, since the hemodynamic changes pregnancy induces are dangerous in PAH, and some PAH drugs are teratogenic.

Get regular aerobic exercise (which may need medical supervision).

Receive influenza and pneumococcal vaccinations.

If PAH is idiopathic, be considered for anticoagulation with warfarin.
Which advanced vasodilator medicine should I use for my patient with PAH?
There are very few head-to-head comparisons of drugs for treatment of PAH, especially for less-severe disease. Further, clinical trials have used varying endpoints (6-minute walk distance, pulmonary hemodynamics, etc) making direct comparisons between drugs difficult. Thus, physicians have significant flexibility in the treatment of PAH; no one oral agent can be recommended as first-line for patients with WHO II-III symptoms. All advanced vasodilators for PAH can have serious adverse effects and have numerous contraindications; if unfamiliar with their use, seek expert consultation.
What's new in the latest specialty society guidelines?
The Chest authors suggest that all patients with PAH be seen by an expert in pulmonary arterial hypertension to confirm the diagnosis prior to starting treatment, along with 78 other recommendations -- almost all consensus-based and in line with previous statements by the major specialty societies. Read the free-to-view article to learn more. This is not a complete list of guidelines in pulmonary hypertension, nor is it medical advice. Read the complete guidelines, linked below, and seek expert consultation before making any decisions regarding the treatment of pulmonary hypertension. Sources: Guidelines for the diagnosis and treatment of pulmonary hypertension (European Society of Cardiology / European Respiratory Society) 
American College of Cardiology / American Heart Association 2009 Expert Consensus Document on Pulmonary Hypertension
ACCP / Chest guidelines on pharmacologic therapy of pulmonary arterial hypertension (2014)